Regular Weekly Service – Sundays @ 5pm
Location: Envision Center, 15055 Oxnard St, Van Nuys, CA 91411
Time: Sundays @ 5pm
Kids Ministry (ages 3-12)
This is a new church plant and we will be launching our kids ministry soon.
Student Ministries (10-19)
Youth from the valley an connect with our youth in the South Bay every Friday night in San Pedro or on Zoom on Monday nights at 8pm. We will be launching our youth ministry in the valley soon.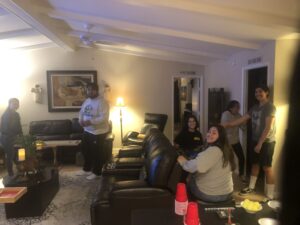 There is more to come. Connect With Us Today…
Shoot us an email or give us a call. We would love to speak with you and show you around our offices and campus. If you would like to set up a meeting to speak to our pastor you can do that as well.