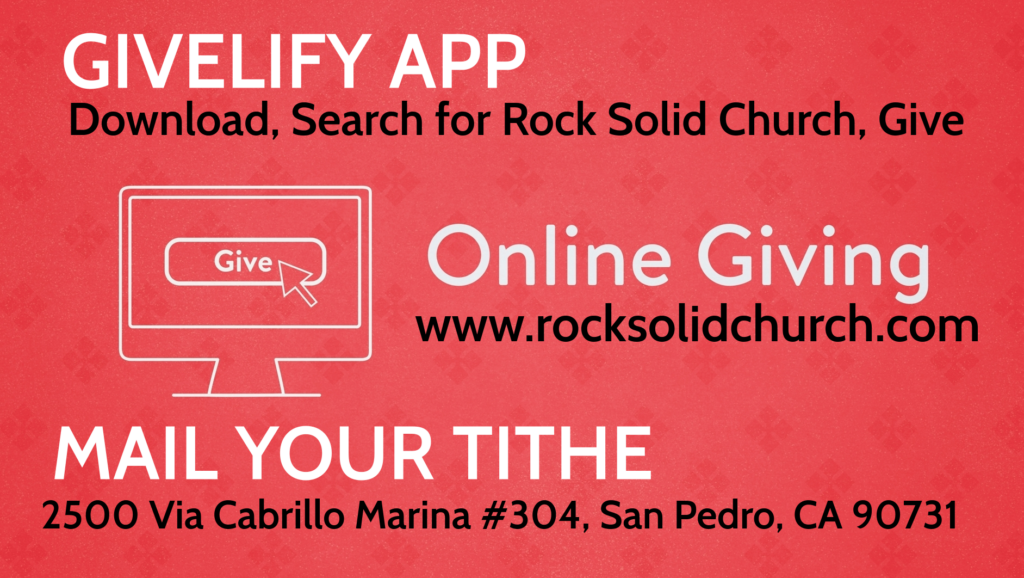 Thank you for your support. We can't reach the unsaved, discouraged and hurting without people like you who support the ministry of Rock Solid Church. Please click on the "Give" box below to make a one time or recurring donation to our ministry. We use the secure GIVELIFY platform. (Note: you will only have to verify your email and set up your account once. Then simply use your email and password for TAP GIVING. Set up process is 30 seconds).  THANK YOU FOR YOUR SUPPORT AND PRAYERS.
TO GIVE NOW CLICK THE BUTTON BELOW:

TO GIVE USING THE GIVELIFY APP FOLLOW THE INSTRUCTION BELOW.