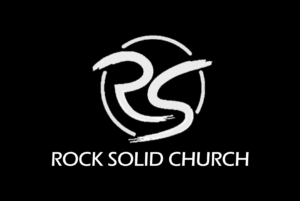 Our Vision
We exist to love God, love people and share Jesus. As kingdom minded followers of Jesus Christ, we will do this by making disciples who know their calling and are passionately in love with God, who are deeply caring for others and who are purposely sharing Jesus with the world. We will plant new churches to reach the lost and fill God's house.
Our Beliefs
Rock Solid Church is a multi-cultural bible believing and spirit-filled church. We believe the entire bible is God's word and is without any error. WE BELIEVE Jesus Christ is the eternal Son of God who was born of a virgin, lived a sinless life, died on a cross, rose from the dead and is the only means to salvation. WE BELIEVE in the Deity of the Lord Jesus Christ. WE BELIEVE the Scriptures Are Inspired Of God and Are God Breathed. WE BELIEVE there Is Only One True God Who Reveals Himself Through the Father, Son and Holy Spirit. WE BELIEVE in the Deity of the Lord Jesus Christ. WE BELIEVE the fall of man happened due to sin. WE BELIEVE in the salvation of man only through Jesus Christ. WE BELIEVE in the ordinances of the church as communion and baptism. WE BELIEVE in the empowerment of the Holy Spirit to help us live a victorious life. WE BELIEVE in sanctification which is a process of becoming more Christ-like. WE BELIEVE Jesus is the head of His church and He has a mission to save the lost and disciple the believer. WE BELIEVE the ministry of the church is to fulfill the great commission. WE BELIEVE in divine healing, the prophetic ministry, the gifts of the Holy Spirit and the equipping of the saints through the 5-fold ministry of Ephesians 4:11. WE BELIEVE in the Millennial reign of Christ. WE BELIEVE there is a final judgement for saved who are going to heaven and the wicked who will be going to hell. WE BELIEVE in a new heaven and new earth. WE BELIEVE marriage is between 1 man an 1 woman. WE BELIEVE life is precious and starts at conception, therefore we hold to a pro-life stance.
MEET OUR PASTOR
Pastors Brad and Carolyn Kuechler is the Senior Pastors and Apostles of Rock Solid Church, a spirit filled church. We currently have 2 locations. One in the South Bay that overlooks the San Pedro Marina. The other is in San Fernando Valley and is a new campus.
Pastor Brad is also an author, having written numerous books. Pastor Brad and Carolyn have been married since 1998. They are dog lovers and loves their dogs. They have made their home in San Pedro, California where they pastor Rock Solid Church Of The South Bay and Rock Solid Church Of The Valley. Pastor Brad also leads worship, is a national speaker, an author and has a Masters Degree in Bible & Leadership. Pastor Brad is an incredible bible teacher as well as a revelational and prophetic preacher. Pastor Carolyn has a huge heart for all and works very closely with her husband in all aspects of the church.  Her special touch is over all the ministry and is very loved by all.

MEET OUR TEAM
Delia Cenas – Welcome Ministry
Mars & Zeny Lobido – Worship Ministry
 Celso Caraan – Media
Deborah Ortiz – Dust To Diamons (Recovery from abuse)
Nonie Caraan – Worship Assistant, Outreach and Marketing
Elias Zuniga –  Head Usher
Janie Perez – Kids Ministry