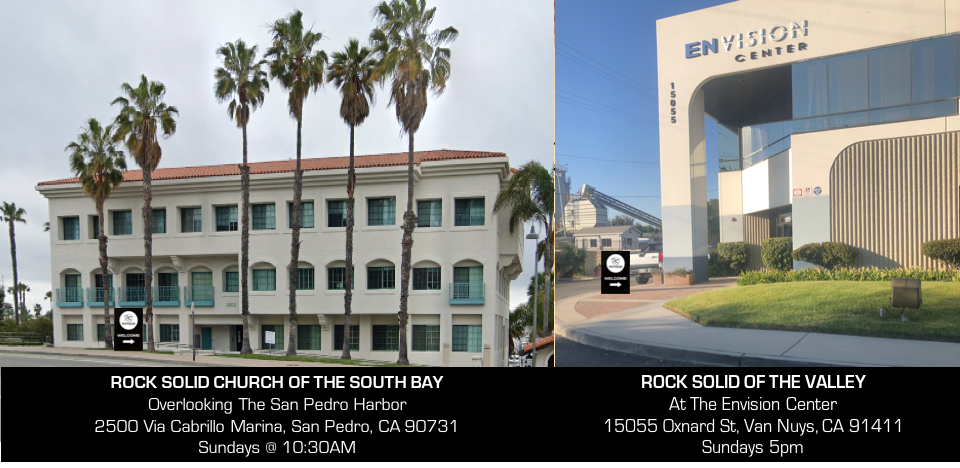 JOIN US EVERY SUNDAY IN PERSON
SOUTH BAY CAMPUS
Sundays at 10:30am
2500 Via Cabrillo Marina
San Pedro, CA 90731.
(Park in the Double Tree Hotel parking lot. Our building is to the left. Look for signs and attendants).
THE VALLEY CAMPUS
Sundays at 5pm
15055 Oxnard St
Van Nuys, CA 91411
WE ARE CURRENTLY MEETING AND COVID FRIENDLY. MASKS AVAILABLE AND HAND SANITIZER.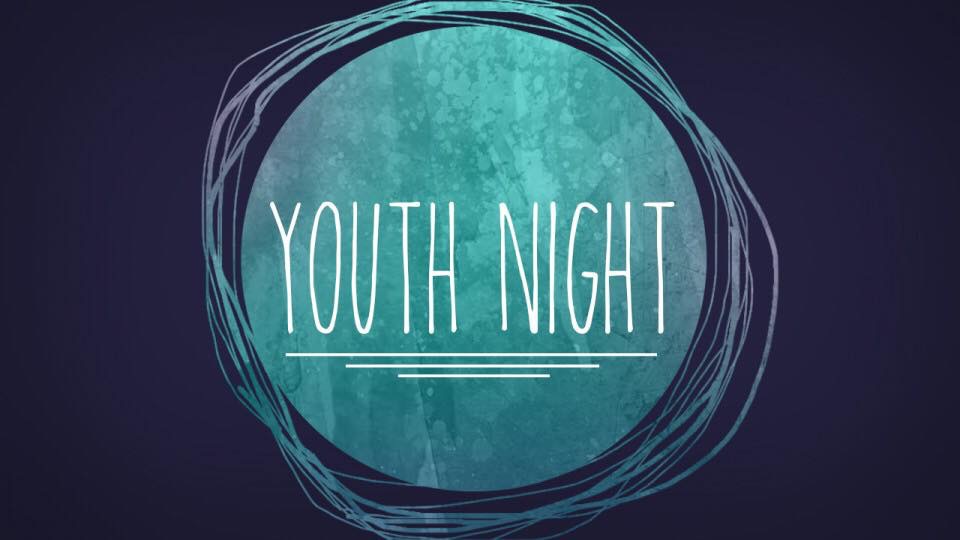 FRIDAY NIGHT YOUTH
WHEN DO YOU MEET?
Fridays @ 6:30pm to 9pm
WHERE DO YOU MEET?
We meet at our pastors home at 2275 W. 25TH St, San Pedro, CA 90732
WHAT AGES CAN COME?
Ages: 10-19
WHAT TO EXPECT?
Video games, outdoor games such as badmitten, miniature golf, bean bag toss and more. We have dinner and a bible study geared for youth.
HOW TO DONATE AND SEND IN YOUR TITHES?
Thank you for your support and prayers during these unprecedented times. Together we stand to will prevail over the Corona Virus Pandemic. It is faithful partners and givers like you that make Rock Solid Church such a great community to belong to.  There are three ways you can give.
See All Events Here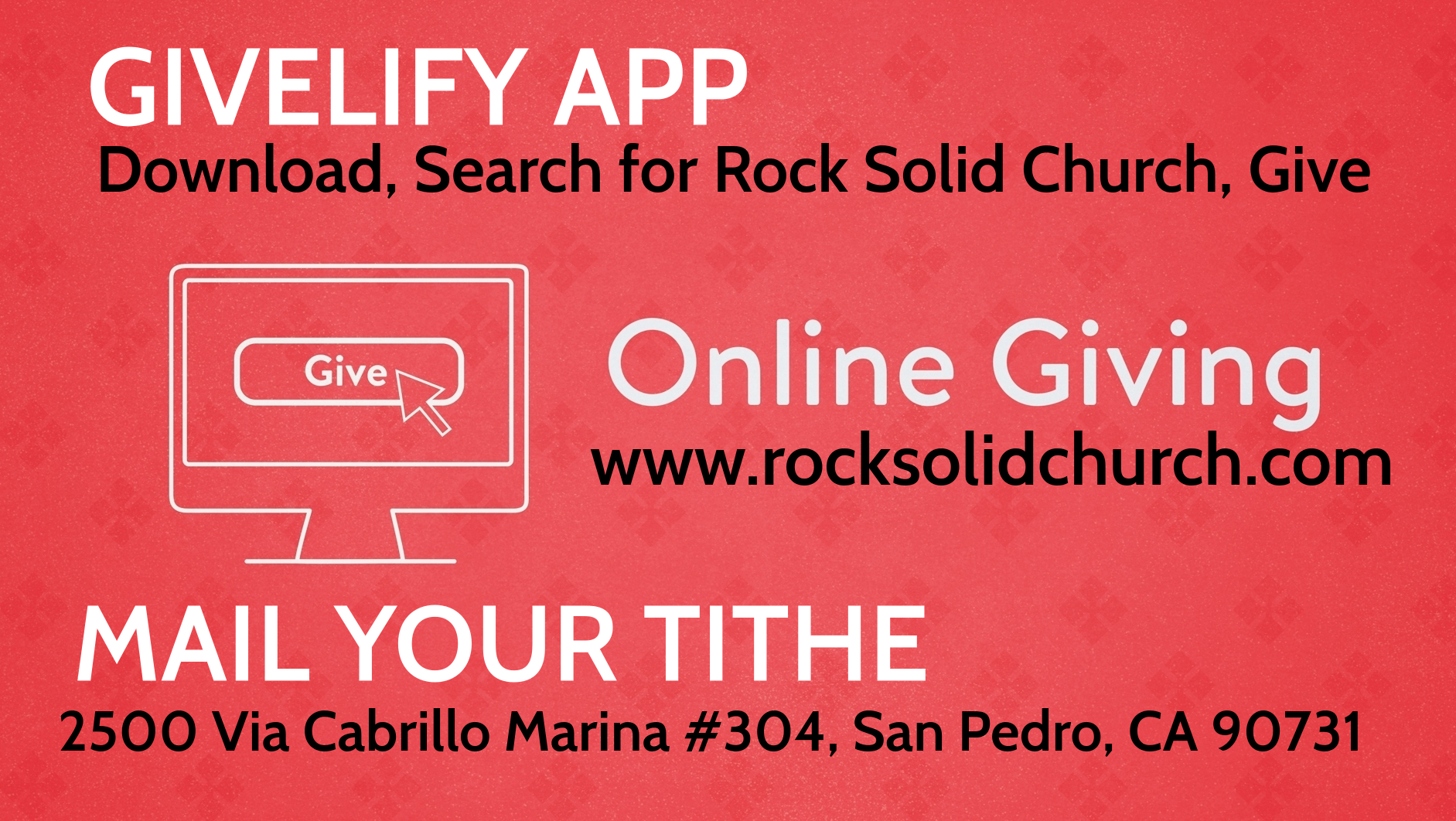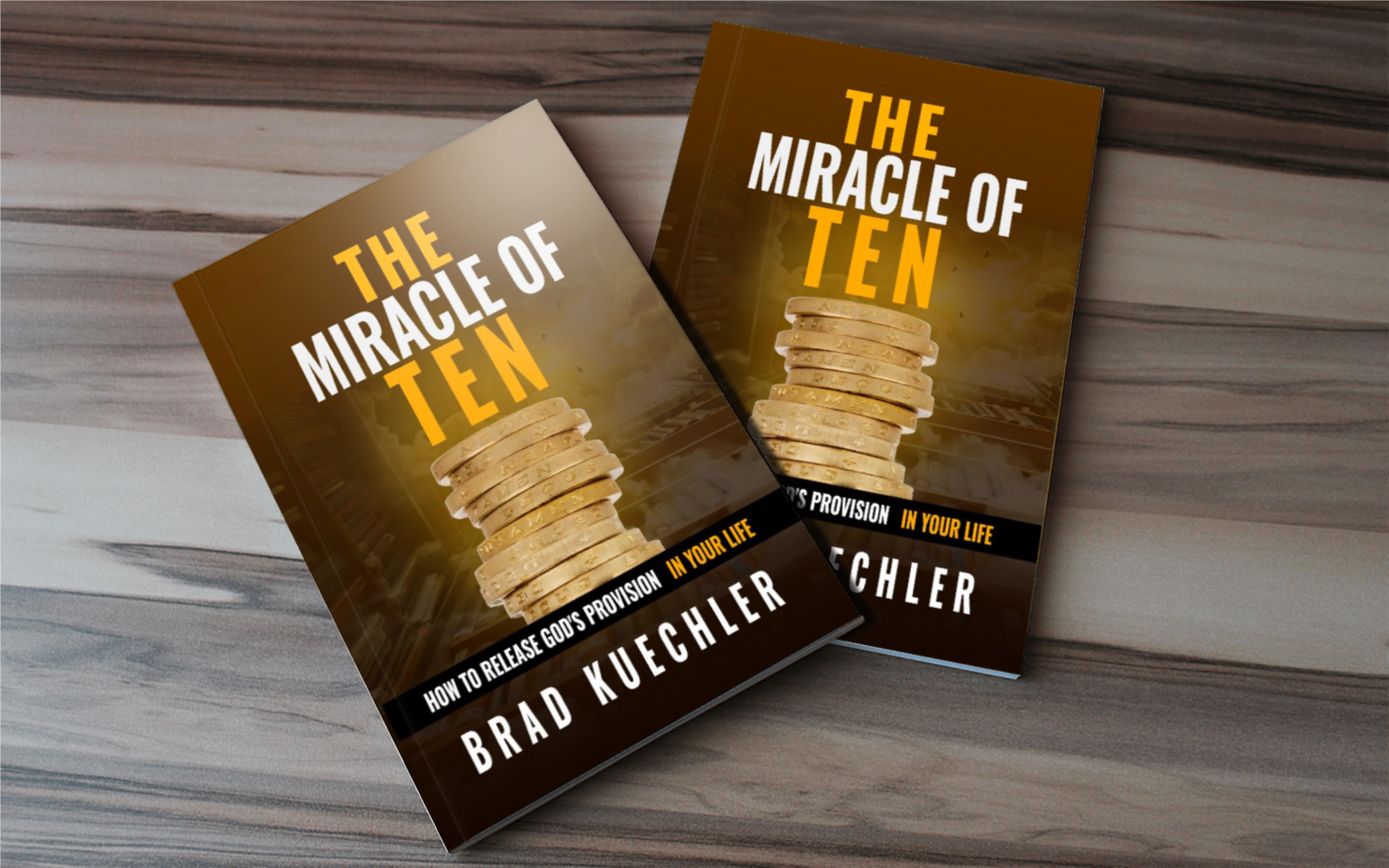 Pick up our Pastor's newest book today!
Bring all the tithes into the storehouse so there will be enough food in My Temple. If you do," says the LORD of Heaven's Armies, "I will open the windows of heaven for you. I will pour out a blessing so great you won't have enough room to take it in! Try it! Put Me to the test! –Malachi 3:10The number 10 is known as a symbol of God's Government on the Earth. This number can also symbolize responsibility, obedience and completeness. It is used 242 times, while the designation "10th" is used 79 times. In The Miracle Of 10, Brad reveals how to activate God's Government in your life through giving. You will learn who gave the first tithe, why Israel tithed, a deep biblical understanding of tithing, what the Old and New Testament says about it, and the blessing imparted to those who practice tithing!
PURCHASE THIS BOOK HERE